Dream Yoga Sound Baths, Pop-up Elixir cafes,
and Ambient Dreams Guided meditation Events

QUICK LOOK OVERVIEW OF EVENTS (DETAILS BELOW)
MARCH 4th 9th LIMB YOGA STUDIO, MORRO BAY, CA.
MARCH 16th 9th limb yoga studio Morro Bay, CA
MARCH 23rd OFF THE GRID YOGA RETREAT, Cambria, CA
MARCH 24/25 SAMSARA YOGA STUDIO, Bakersfield, CA.
MARCH 31st HARMONY HOUSE YOGA STUDIO PISMO BEACH, CA
APRIL 1st 9th LIMB YOGA STUDIO, MORRO BAY, CA.
APRIL 14th LIGHT ON LOTUS MAR VISTA, CA
APRIL 15th SPIRITUAL HEART YOGA MONTROSE ,CA
APRIL 22nd OMNI YOGA STUDIO LOS OSOS, CA
MAY 6th 9th LIMB YOGA STUDIO, MORRO BAY, CA.
JUNE 3rd 9th LIMB YOGA STUDIO, MORRO BAY, CA.

CONSCIOUS SLEEP SOUND JOURNEY
MARCH 4th
9th LIMB YOGA STUDIO
MORRO BAY, CA
 4pm $20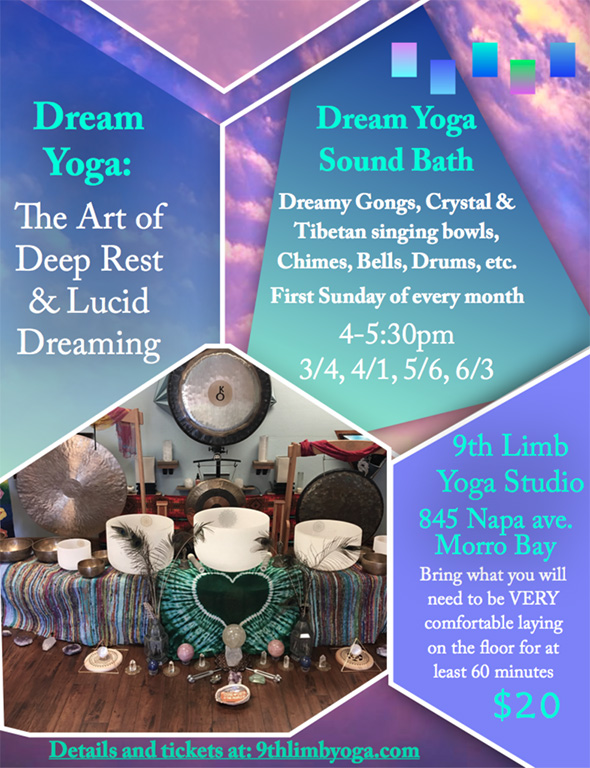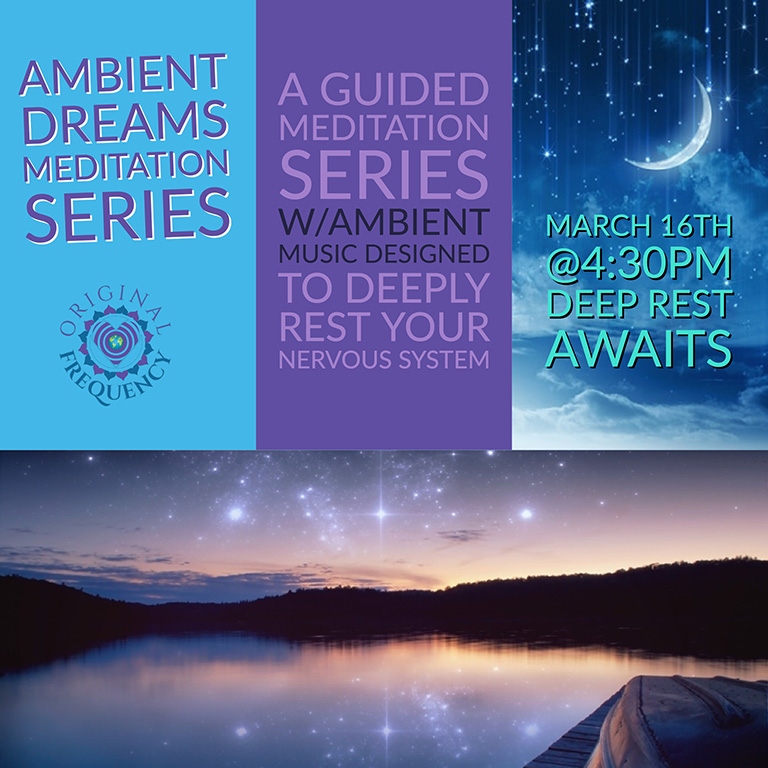 Ambient Dreams Guided Meditation Series
brought to you by Séan Levahn
Come experience a deeply restful hour of guided meditation and visualizations.
Specifically designed to: 
Heal frazzled nerves

Nourish your nervous system

Regain your vitality

Feed your energy meridians

Create a well of CALM in your body
Imagine a space where projected mandalas are morphing around you, and beautiful lighting abounds as you listen to beautiful dreamy ambient music while being guided through meditations that will leave you feeling rested, nourished, vital, calm, and transformed.
The guided meditations are made "on-the-spot" and can contain simple breath awareness, visualizations, energy exercises and more. They all follow a theme of reclaiming your sovereignty and living life from a rested, calm nervous system. When that is happening, your life choices tend to reflect the grounded and stable spaces that these guided experiences can offer. 
Stay tuned for Ambient Dreams guided meditations that will be downloadable from this site for you to enjoy anytime you need a break in order to recharge and nourish yourself.

Join local yogis in the rolling Oak woodlands of California. The first of many retreats put on by our team and on this property. Unplug, unwind and relax on this luxurious yoga stay-cation. Understand what it means to practice looking inward through our meditation and journaling workshops. Explore the beautiful Off the Grid grounds by hiking to popular locations or following the creek. Local teachers from the Central Coast will be leading morning and evening flows. This will be a once in a lifetime experience where you get to be a part of the building blocks of a long lasting sustainable community. We will be planting the first seeds physically, mentally and spiritually on this property. No previous yoga experience required.

SATURDAY, MARCH 24th
SAMSARA WELLNESS CENTER

 
BAKERSFIELD, CA. from 4-7pm $45
THE NOURISHED SELF:
A Sensory Ceremony of the Highest Vibes!
 A shared community journey through the world of medicinal mushrooms,breath, movement, and a 60 min. sound bath meditation.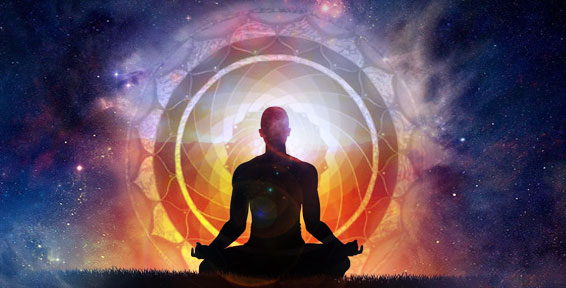 Sound healing and medicinal mushroom
pop-up cafe and workshop for health!
 We invite you into the world of medicinal mushrooms and sound frequency to build immunity, strengthen chi, create a calm nervous system, enhance your cognition, and prevent disease. After a short presentation detailing the properties of various fungi, we will directly contact the fungi kingdom through the avenue of homemade, On-the-spot, elixirs, "lattés", and drinks for you to taste and enjoy!
Afterwards, we will float into a special Sound Healing workshop from 4-7pm that is an extended version of the normal types of sound baths we do at the studio. Think of this as a more Ceremonial Approach to the whole experience. We are keeping attendance on the lower side in order to facilitate a deeper and connective journey for each participant.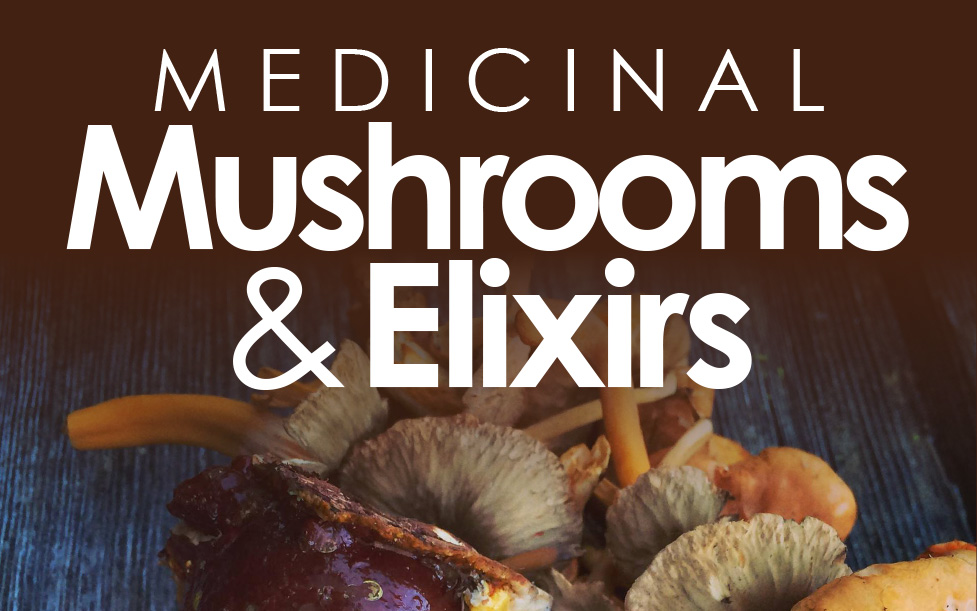 We will begin gathering at 5pm on Saturday, March 24th until around 7pm. Imagine the power of the Sound journey enhanced by the calming properties of functional mushrooms (non-hallucinogenic!) You will immerse yourself in the experience after having been beautifully led through some simple and relaxing movement and breath exercises by Stephen Winters of Samsara Wellness Center. We will be sampling high vibration mushroom elixirs, teas, and "Lattés" from around the world in order to further open our bodies to receive the Sound Bath.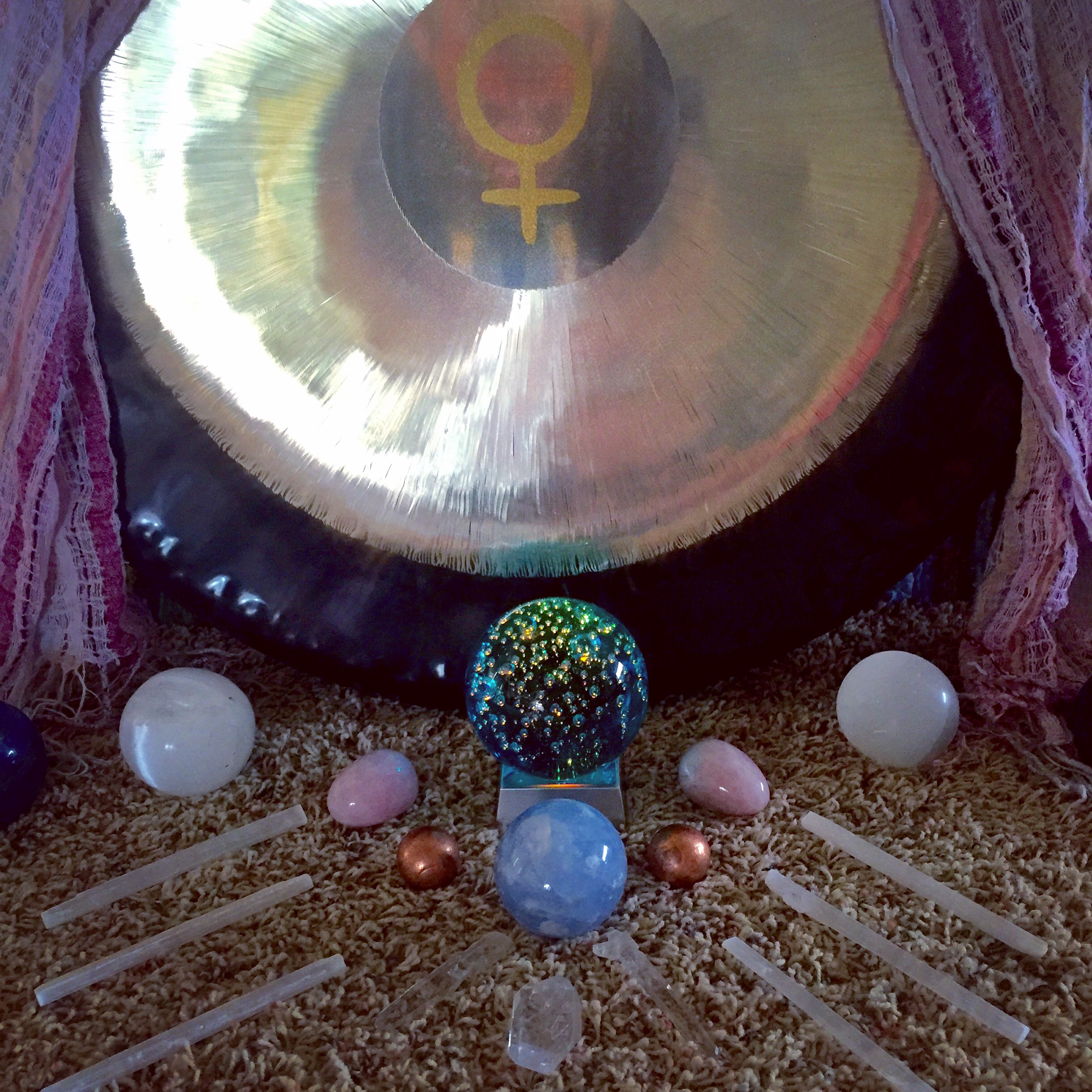 The addition of the mushrooms is designed to heighten the senses through the sharing of potent yet subtle plant pharmacology, from china and native to America, that have been used for hundreds of years to facilitate meditative and awakened states of consciousness, as well as build a strong immune system to ward off illness. 
Take a sonic musical and meditative journey designed to create DEEP REST in your nervous system utilizing the profound frequencies of the Gongs, Crystal bowls, Tibetan bowls, Chimes, Ocean drum, and other vibrational instruments.  100% Organic Essential oils, blended by Docta Nick of Essential Oil Wizardry, will be woven into the moment as well. 
In order to keep the experience personal and powerful, we are inviting 14 souls to come on board and come on a journey of the senses with us. In deep gratitude for the gifts given to humanity, we have set a place at the table for you, as you are! Come play Sonic Tea time with us!

SOUND MEDITATION 
MARCH 31st HARMONY HOUSE YOGA STUDIO
PISMO BEACH CA
 6pm $30